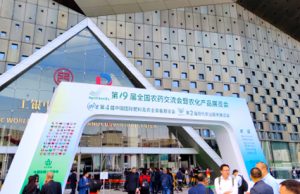 On October 16-18, 2019, our company participated in AgroChemEx 2019 which was held at Shanghai World Expo Exhibition and Convention Center. During the exhibition, we met with our customers from India, Pakistan, Bangladesh, Lebanon, Ethiopia, Russia, and other countries.
In agricultural line, our products of Pestman fruit fly yellow sticky trap, Pestman fruit fly attractant and Pestman bird repellent received as much attention as any previous exhibition from many clients. In public hygiene line, our new biological products of Pestman bedbug killer powder and Pestman mosquito repellent essential oil had generated lots of interests. We shared our product informations with all old and new clients. The exhibition has achieved satisfactory results.
Meet us in the same place next year!